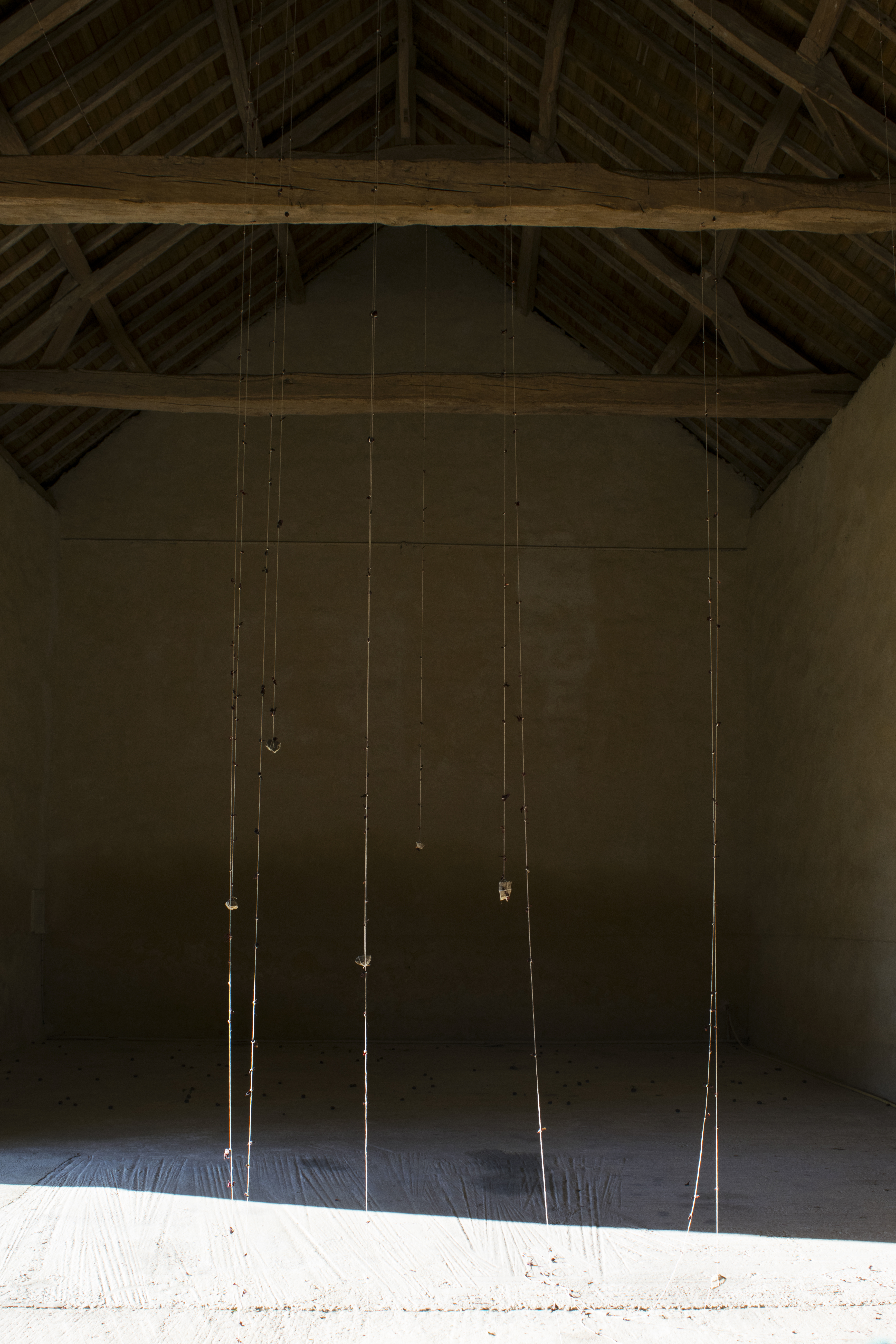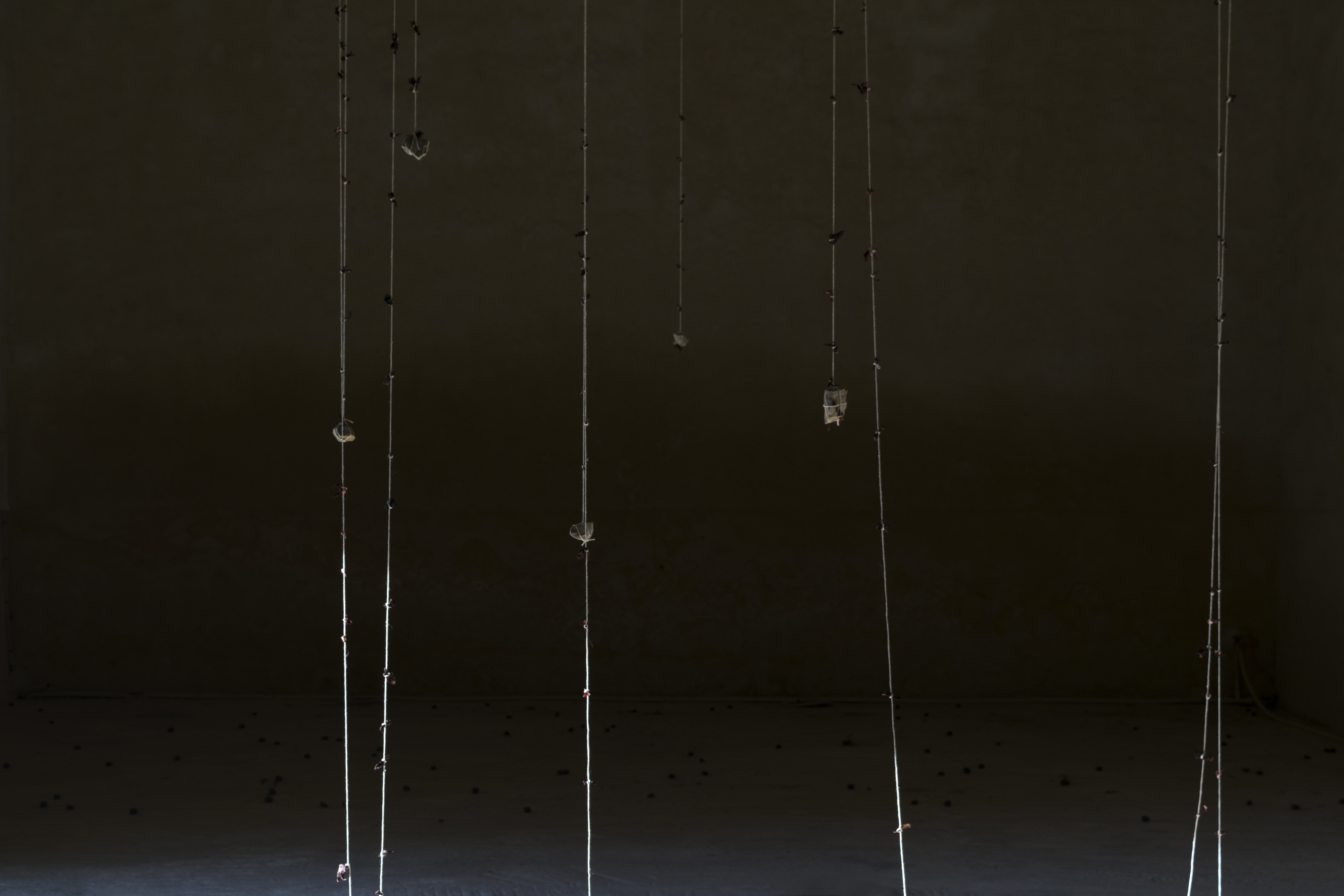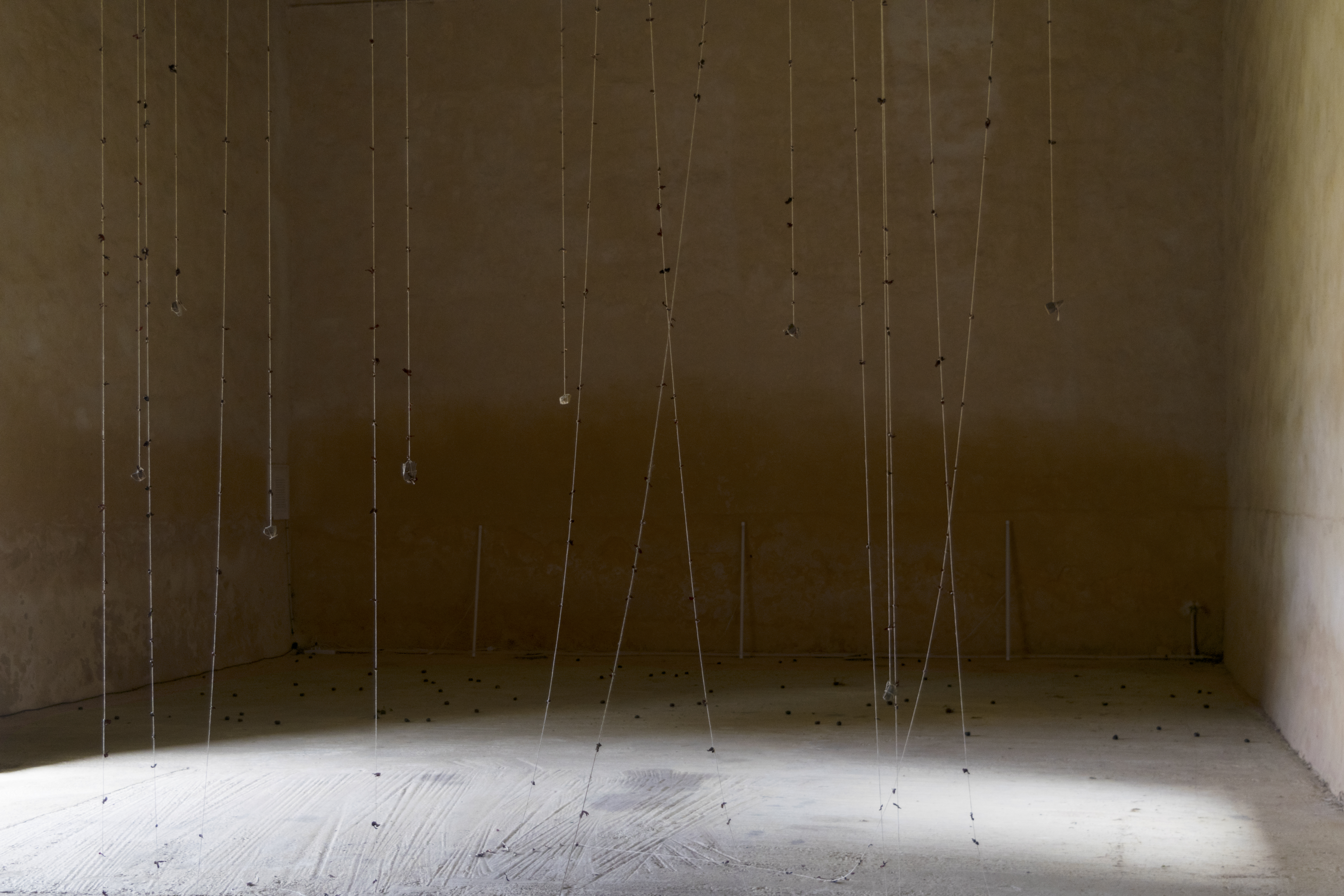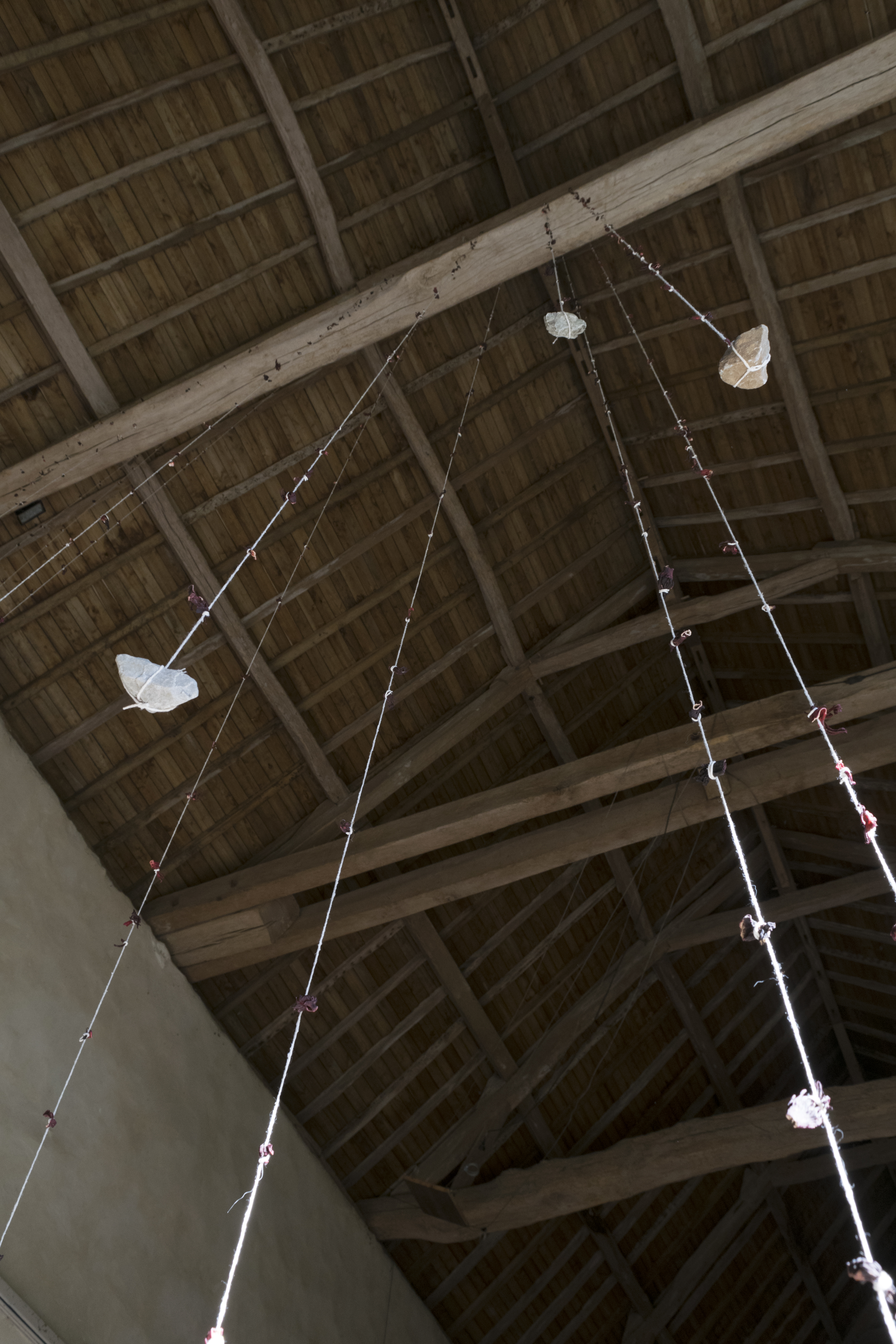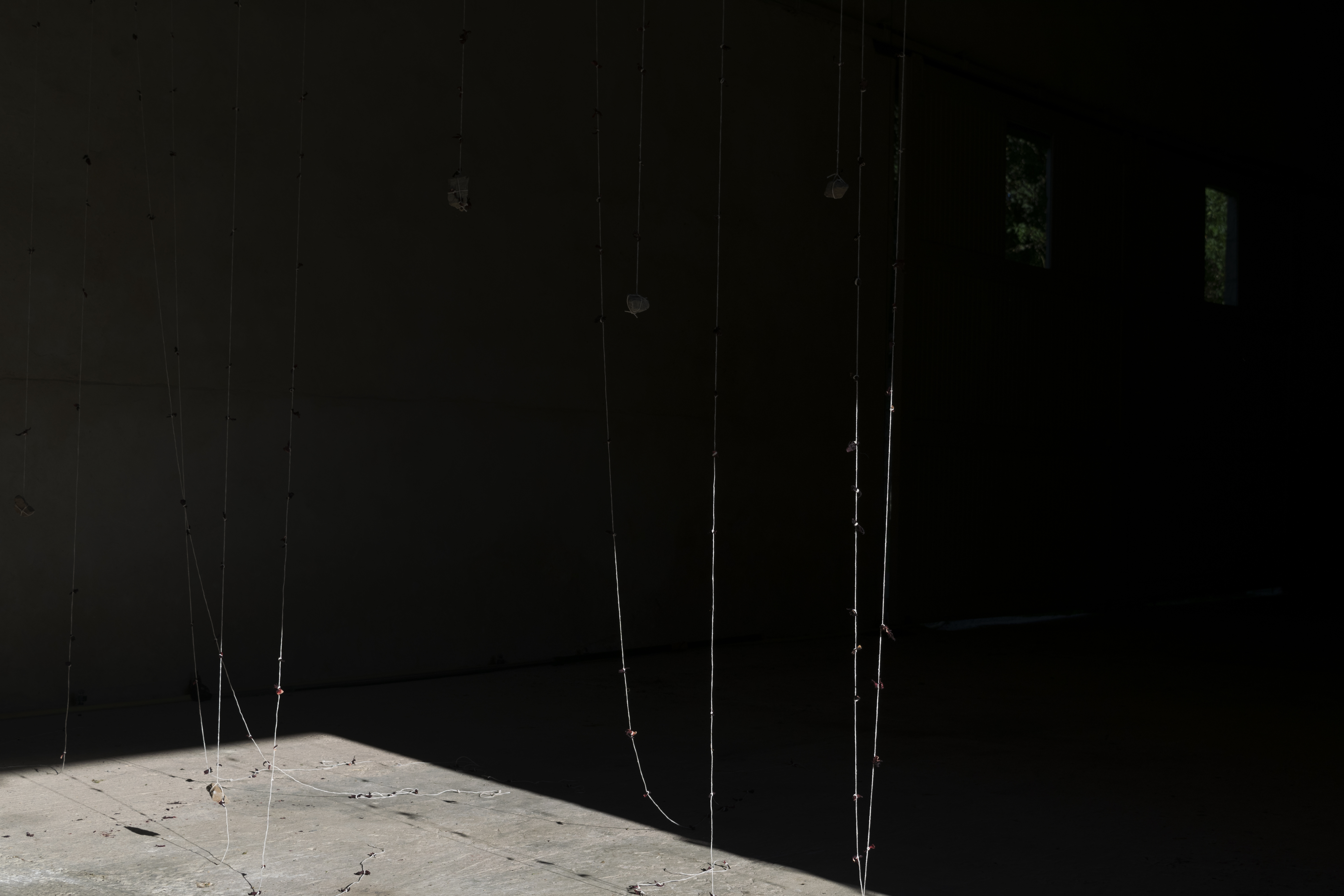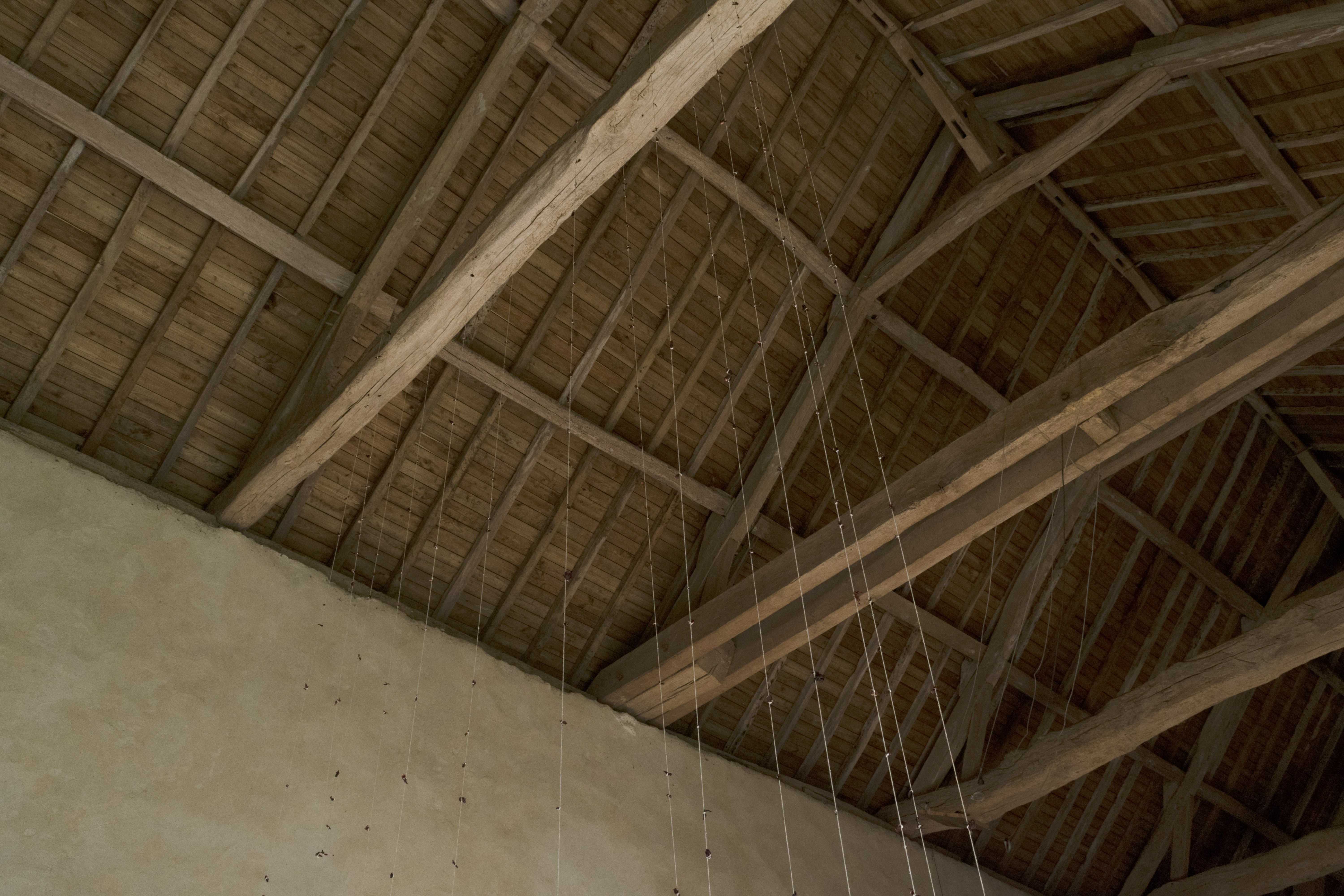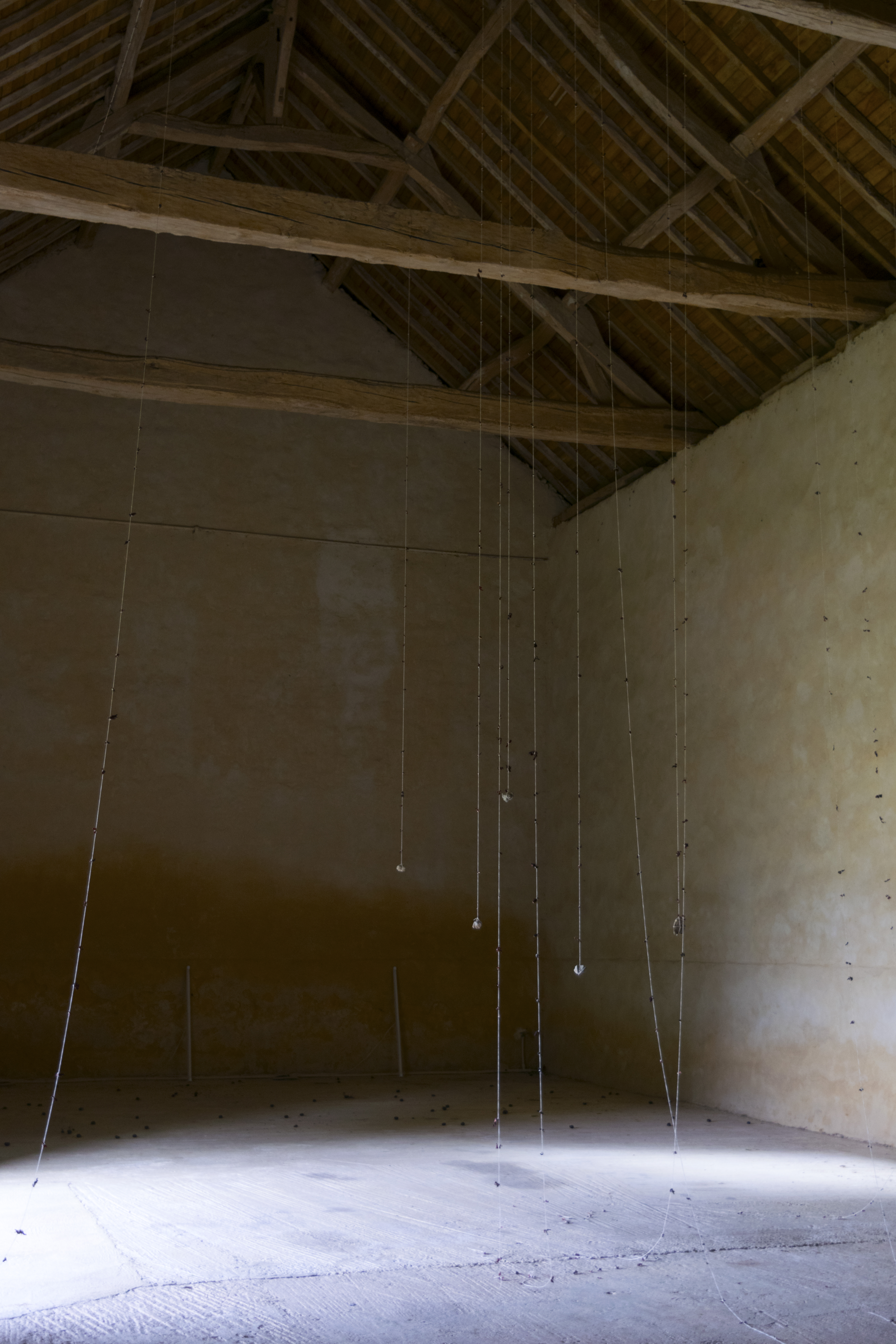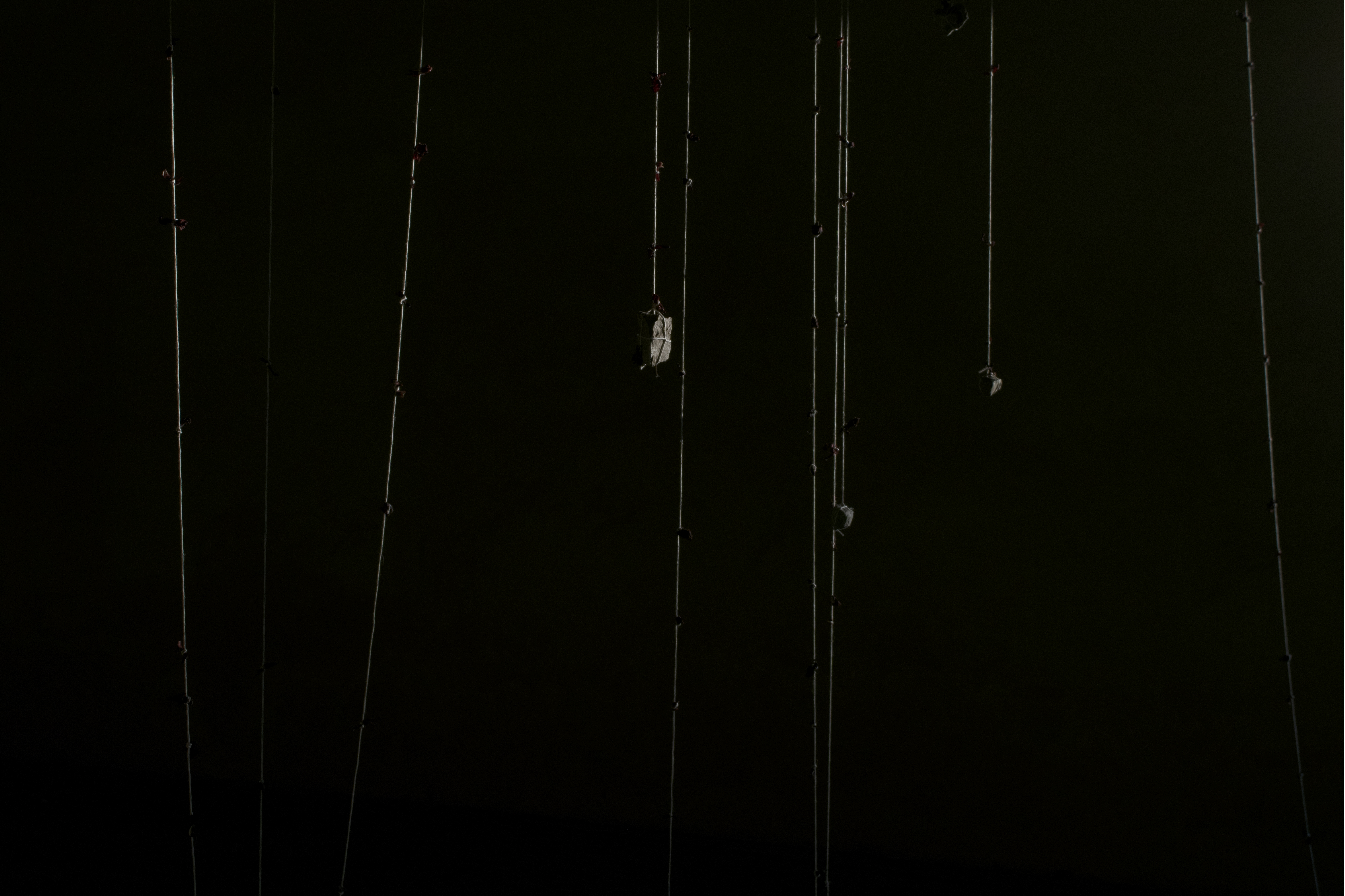 This piece was realised during the residency at the Manor of Soisay, France, in August 2021.

Cette oeuvre a été réalisé dans le cadre de la résidence d'Août 2021 au Manoir de Soisay, France.
EN. Embalming anger (strings of cotton, dry hibiscus flowers)
Through successive and repetitive gestures, the hibiscus body of work ritualizes anger, to better understand and transform it. These pieces are situated in slowness, resilience and notions of effort. They aim to deconstruct a vision of anger that could be perceived as loud or violent, instead suggesting a vision of anger that could be veiled, dull or cold. The hibiscus flower operates as a mantra, charged with female experience and/or a feminist message. As a symbol of femininity, we recommend drinking the infusion to relieve the body from menstrual pain.
In Embalming anger, the dry hibiscus flowers are tied one after another on long strings of cotton. The project is more than one hundred thirty meters long, hung on the barn space's beams from a height of six meters. The installation invites touching, smelling and movement through it. Through the use of this metaphor, Embalming anger approaches the inequalities of genders. It raises the question: In a professional realm —among others— how many obstacles do women need to face to reach the same level as men? Thus, these long cotton strings echo the fighters' journeys, who despite difficulty, still succeed in rising.
FR. Embaumer la colère (corde de coton, fleurs d'hibiscus séchées, pierres)
Par le biais de gestes successifs répétitifs, les oeuvres à la fleur d'hibiscus sont comme des moyens ici de ritualiser la colère, la comprendre, et mieux la transformer. Ces oeuvres veulent s'inscrire dans la lenteur, la résilience, et l'effort. Elles viennent également déconstruire une vision de la colère qui serait perçue comme exacerbée ou ouvertement violente, lorsqu'elle peut être aussi sourde ou froide. La fleur d'hibiscus intervient comme un leitmotiv, portant symboliquement une experience de femme, ou/et un message féministe. Symbole de féminité, on conseille de la boire en infusion pour apaiser des douleurs menstruelles.
Dans Embaumer la colère, les fleurs d'hibiscus sont séchées, et nouées une par une une le long de fils de coton. Le projet prend forme sur plus de cent-trente mètres, suspendu aux poutres de la grange, haute de six mètres. Cette installation invite à aller toucher, sentir et traverser l'oeuvre. A travers la métaphore, Embaumer la colère, aborde les inégalités de genre. Elle pose la question suivante : Dans le domaine professionnel, -entre autres-, combien d'obstacles les femmes doivent-être affronter pour atteindre le même point d'arrivée que les hommes ? Ainsi, ces longs fils de coton renvoient à ces parcours de combattantes, longs et épineux, qui malgré tout arrivent toujours à s'élever.