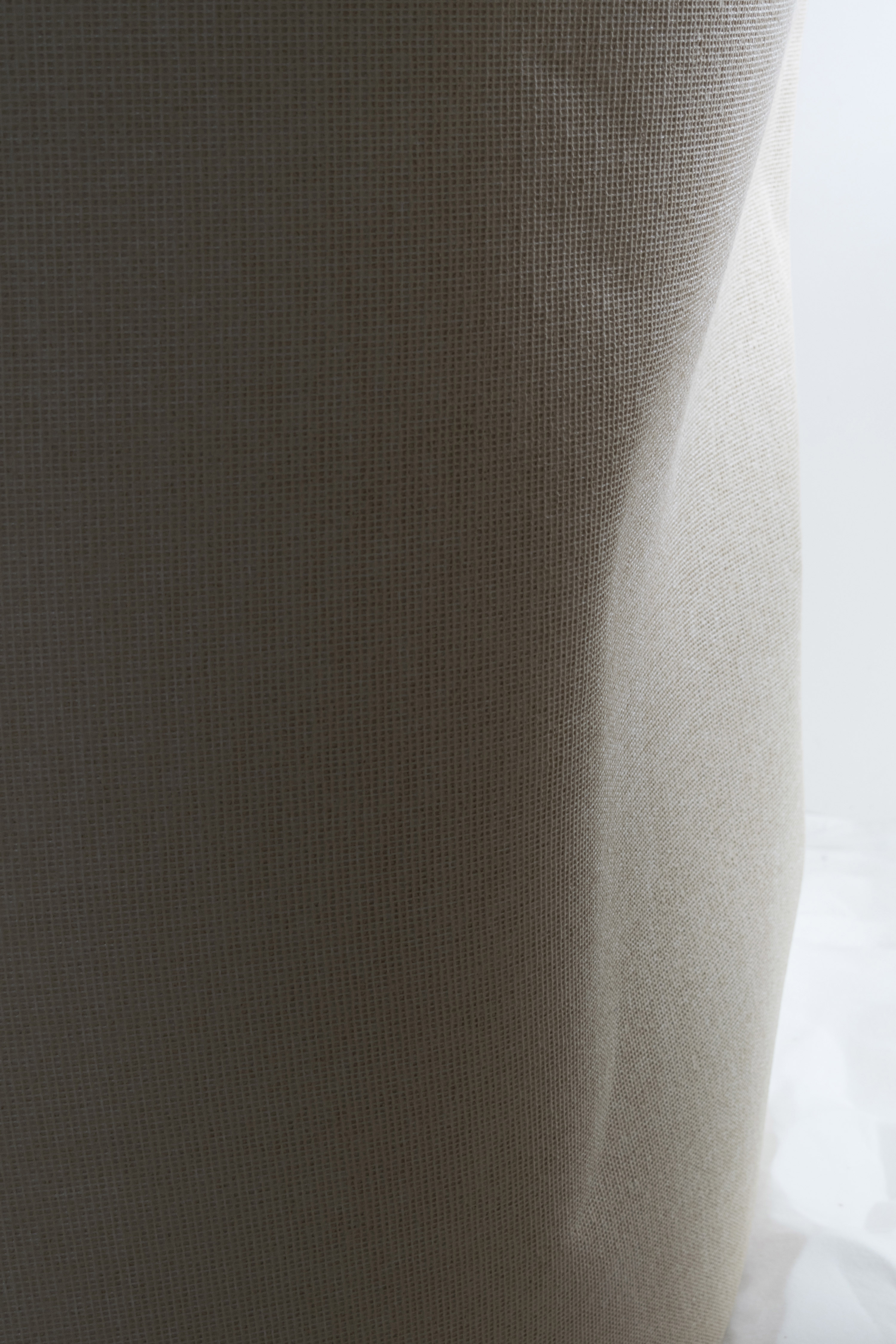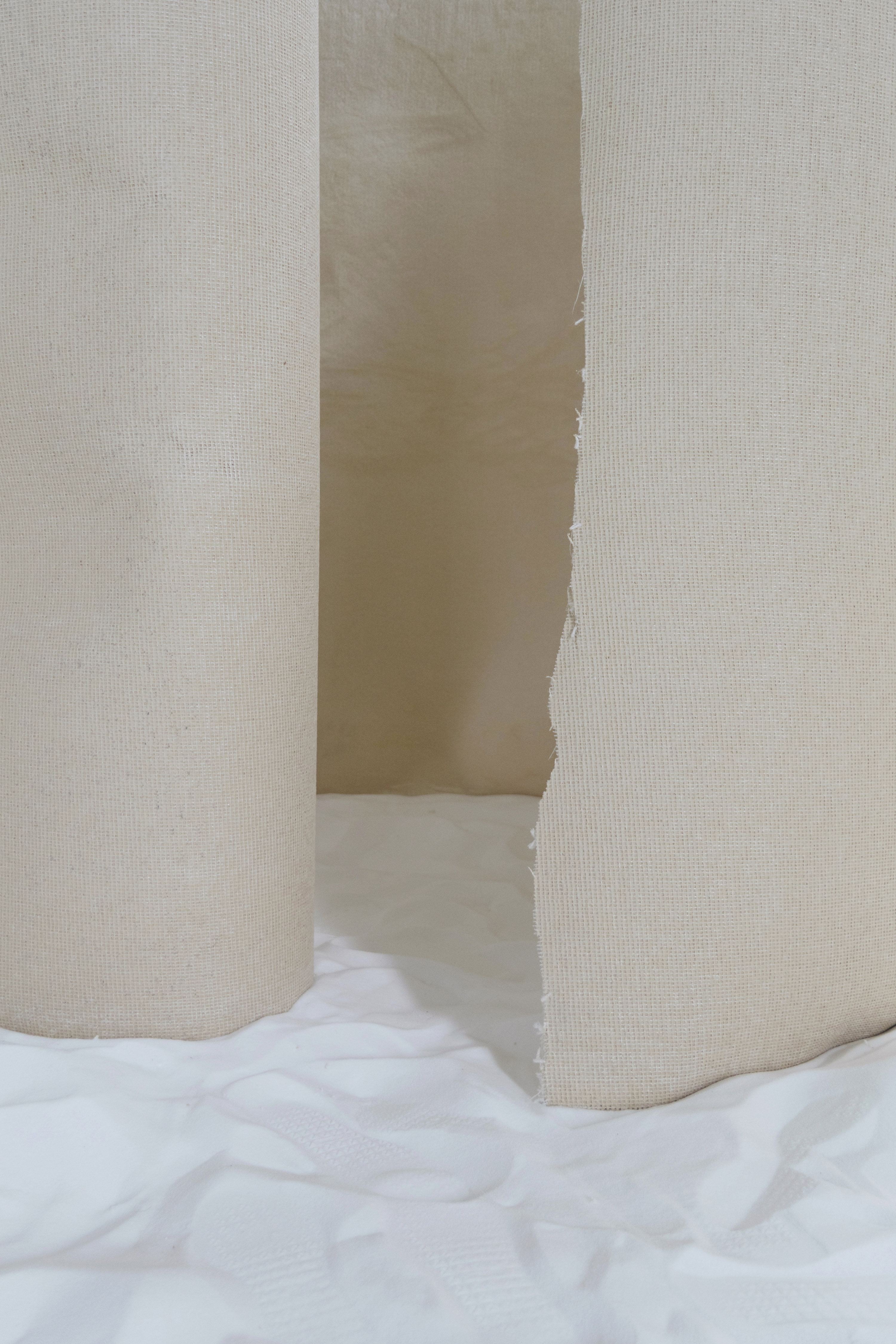 EN. Linger on me, 2021(installation, rug, salt, sound piece, ropes, speaker, variables dimensions)
Linger on me tests the tensions and limits within a shared and personal place.
The installation explores the possibilities of a sonic encounter with a stranger in a narrow space, where the comfort zone is disrupted. It reveals how a place is never neutral, and how it can become emotionally charged. How does our body respond when it is very close to another? How does listening influence an encounter with the other?
A very slow sound piece unfolds as you enter the rug booth with the other. It is composed with organs and drones and lasts a long time, suggesting a silent moment for attention. Familiar and comforting elements from the domestic space (the rug, the colour beige, the feel of the carpet) are interfered by the discomfort of the presence of the stranger and the forced encounter in a narrow space.
FR. Attarde-toi sur moi,2021 (installation, moquette, sel, œuvre sonore, enceinte, corde, dimensions variables)
Linger on me (Attarde toi sur moi), veut venir perturber les limites entre espace partagé et espace personnel. L'installation questionne le fait qu'un lieu n'est jamais neutre, et peut être émotionnellement chargé. Comment notre corps réagit-il lorsqu'il est proche d'un autre ? Quelle place prend l'écoute sonore dans la rencontre vers l'autre ?
Une œuvre sonore très lente est à découvrir avec un inconnu dans l'espace. Composé d'orgues et de notes soutenues, elle dure plus de dix minutes et incite à un moment d'attention. Des éléments familiers du registre du domestique tels que la moquette, son touché doux, la couleur beige, se retrouvent confrontés ici par l'inconfort de la présence de l'autre, et la rencontre contrainte dans l'espace étroit.