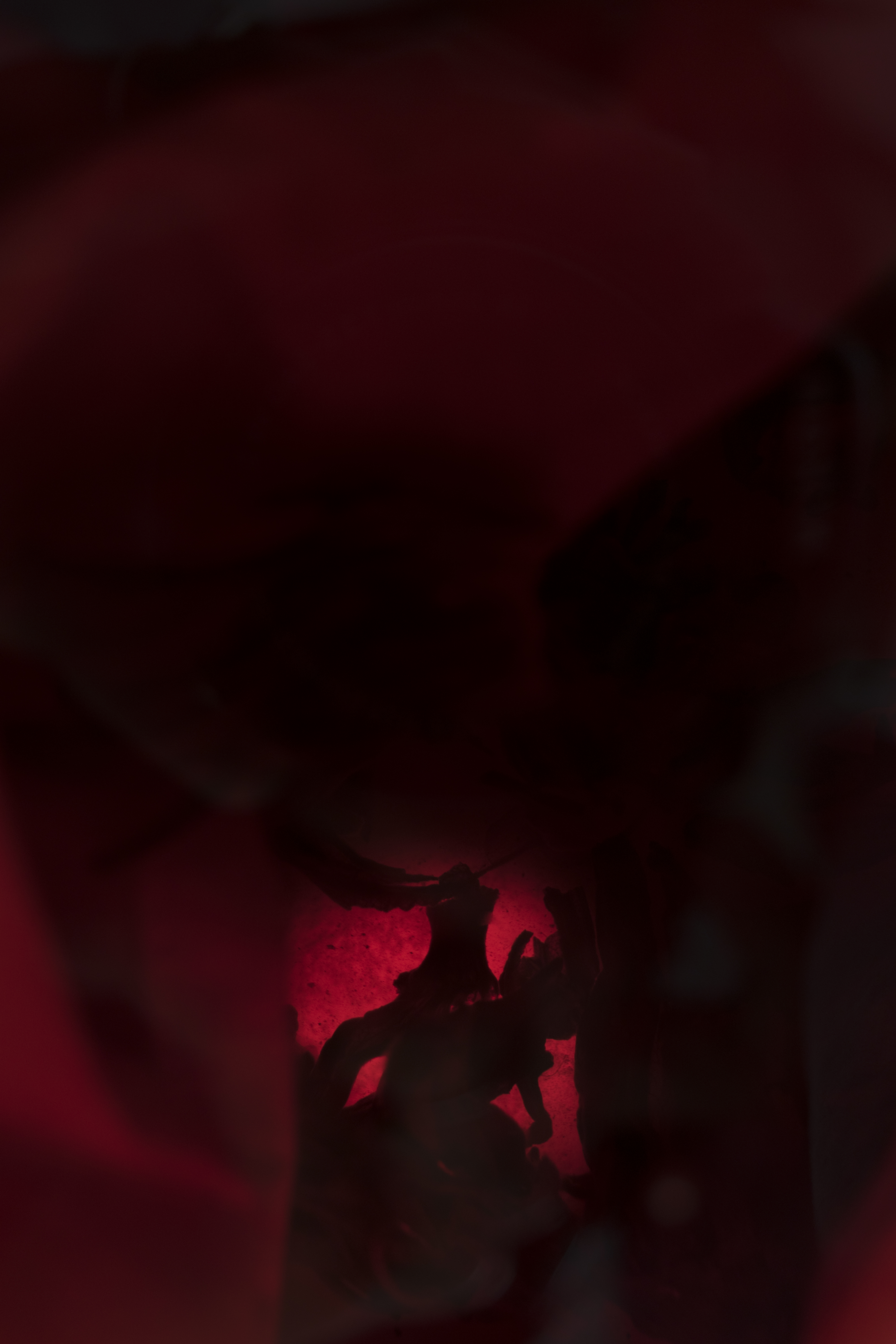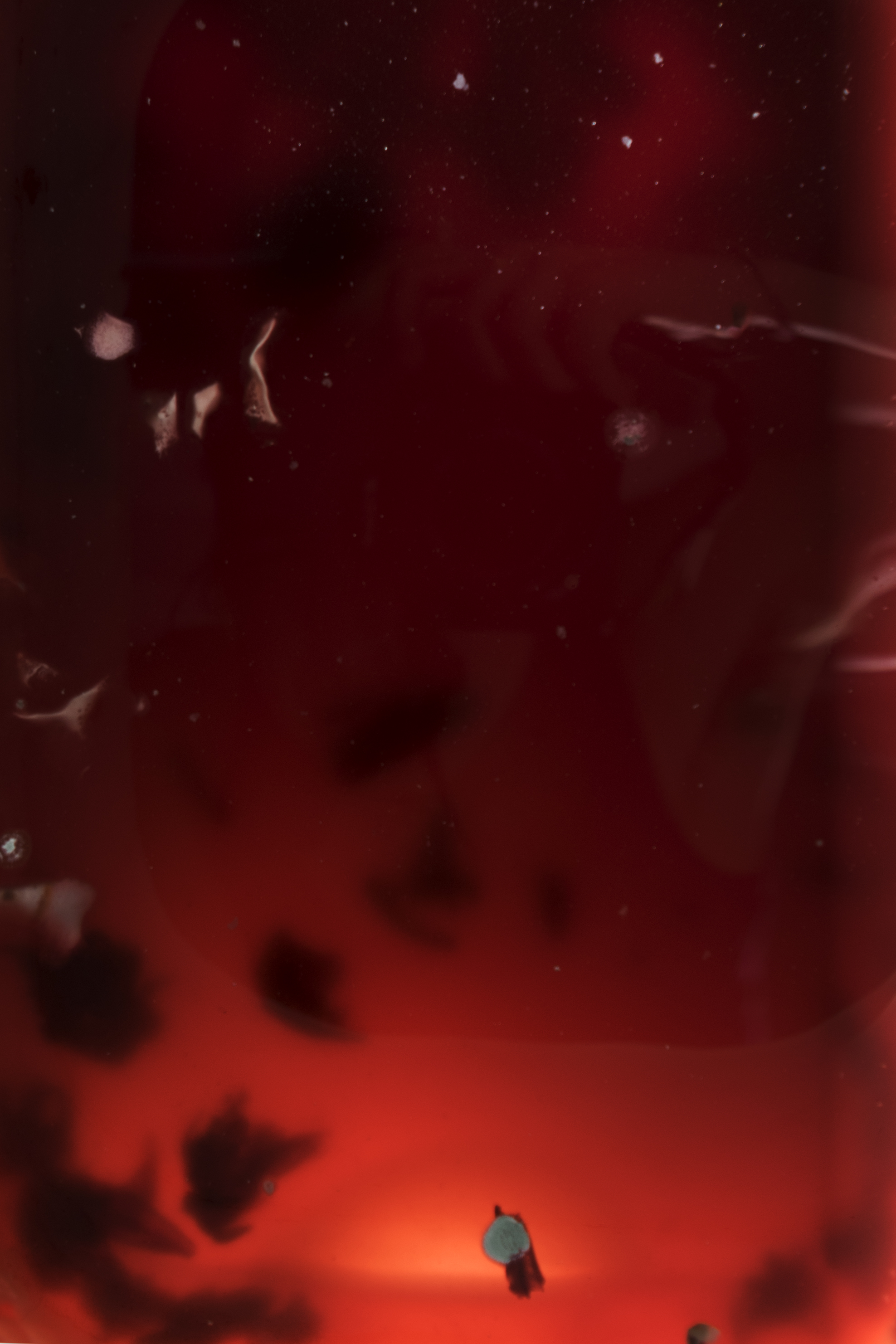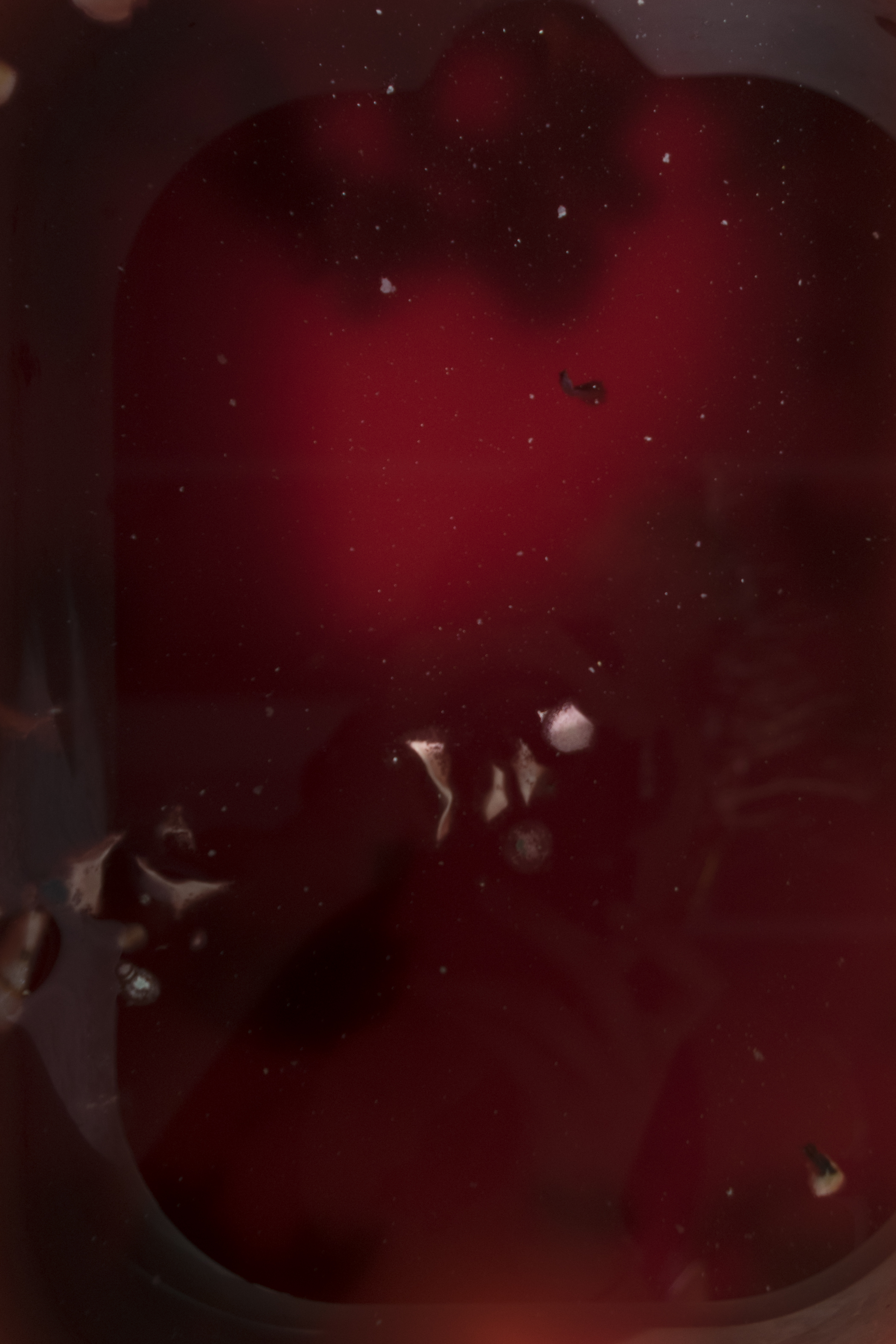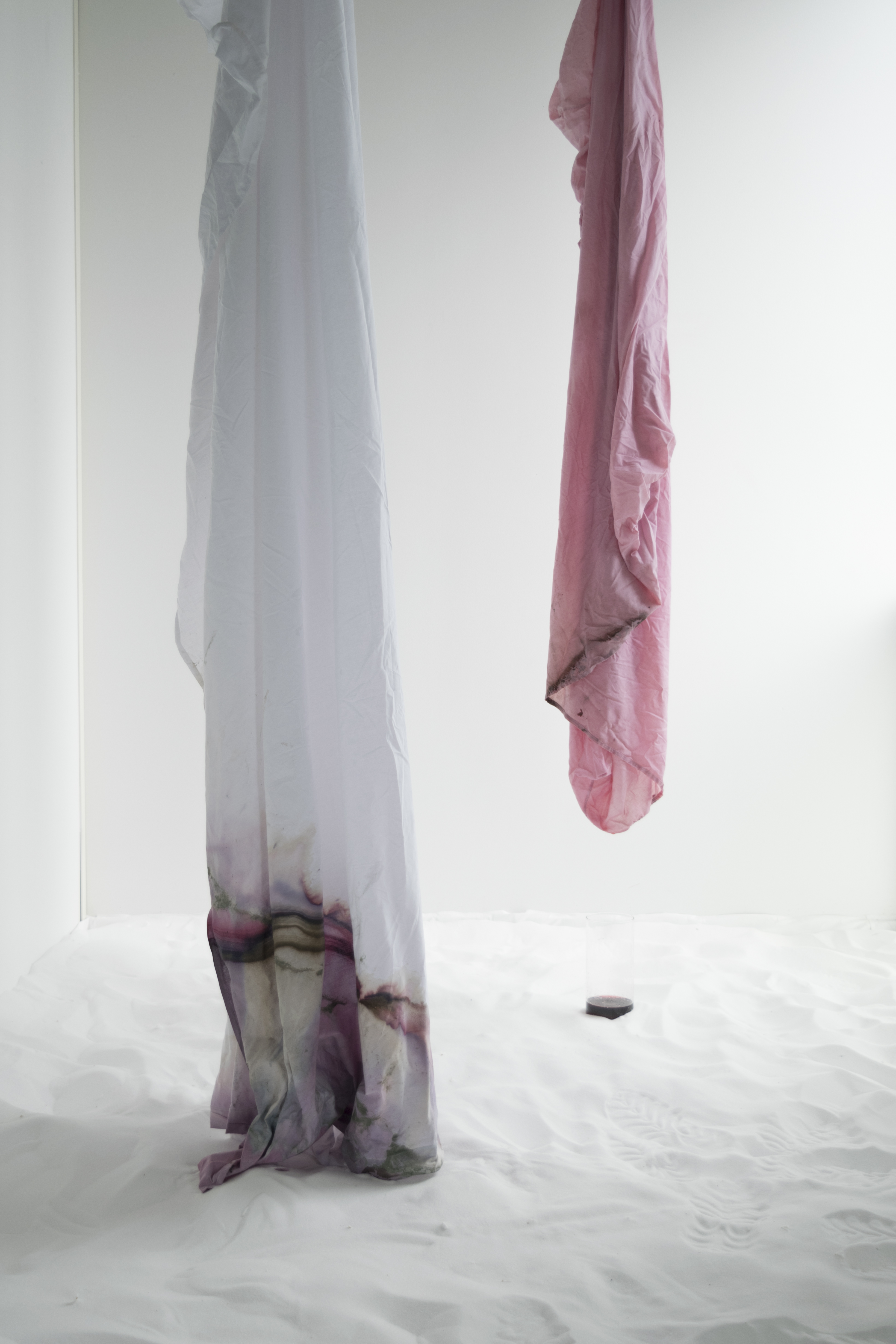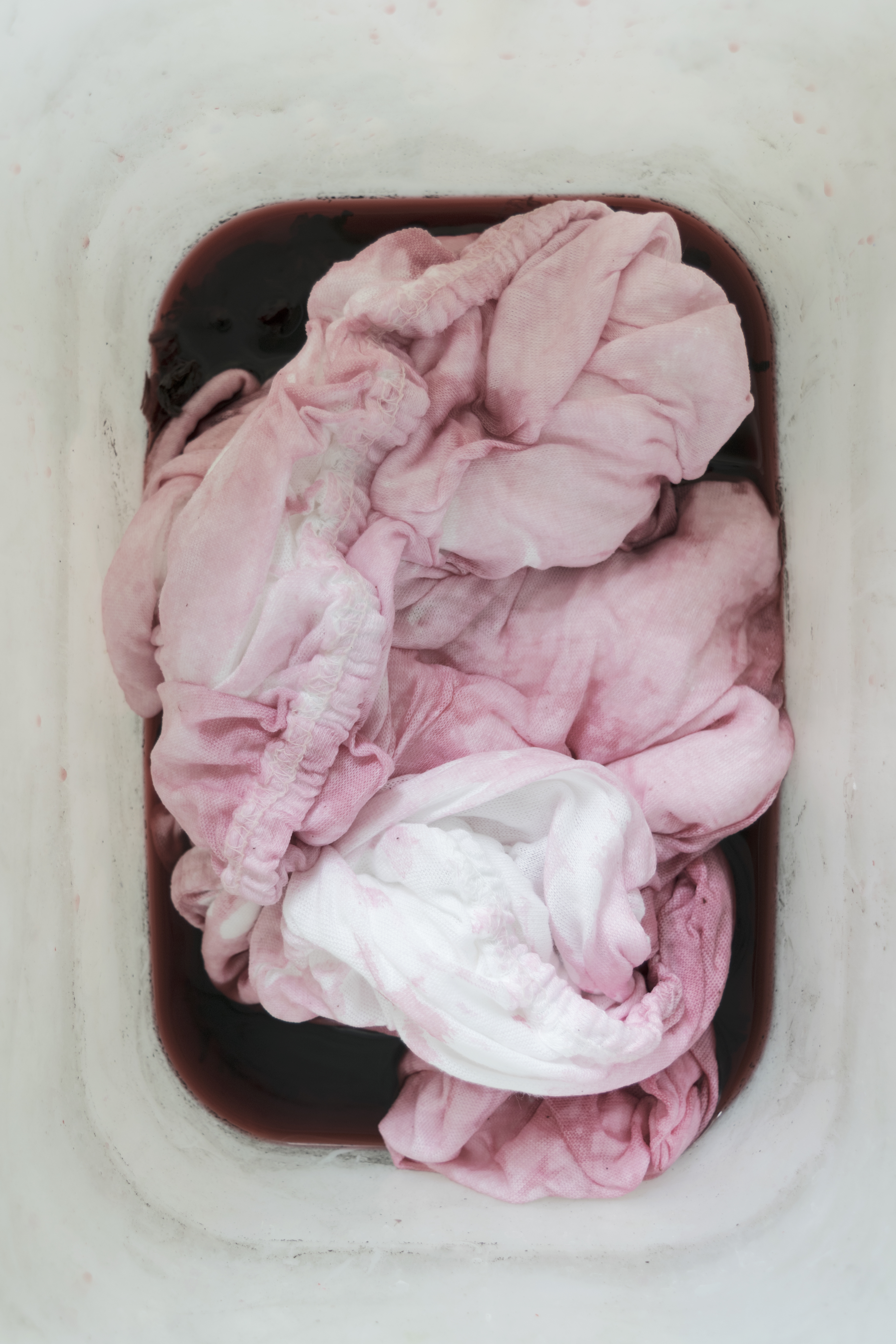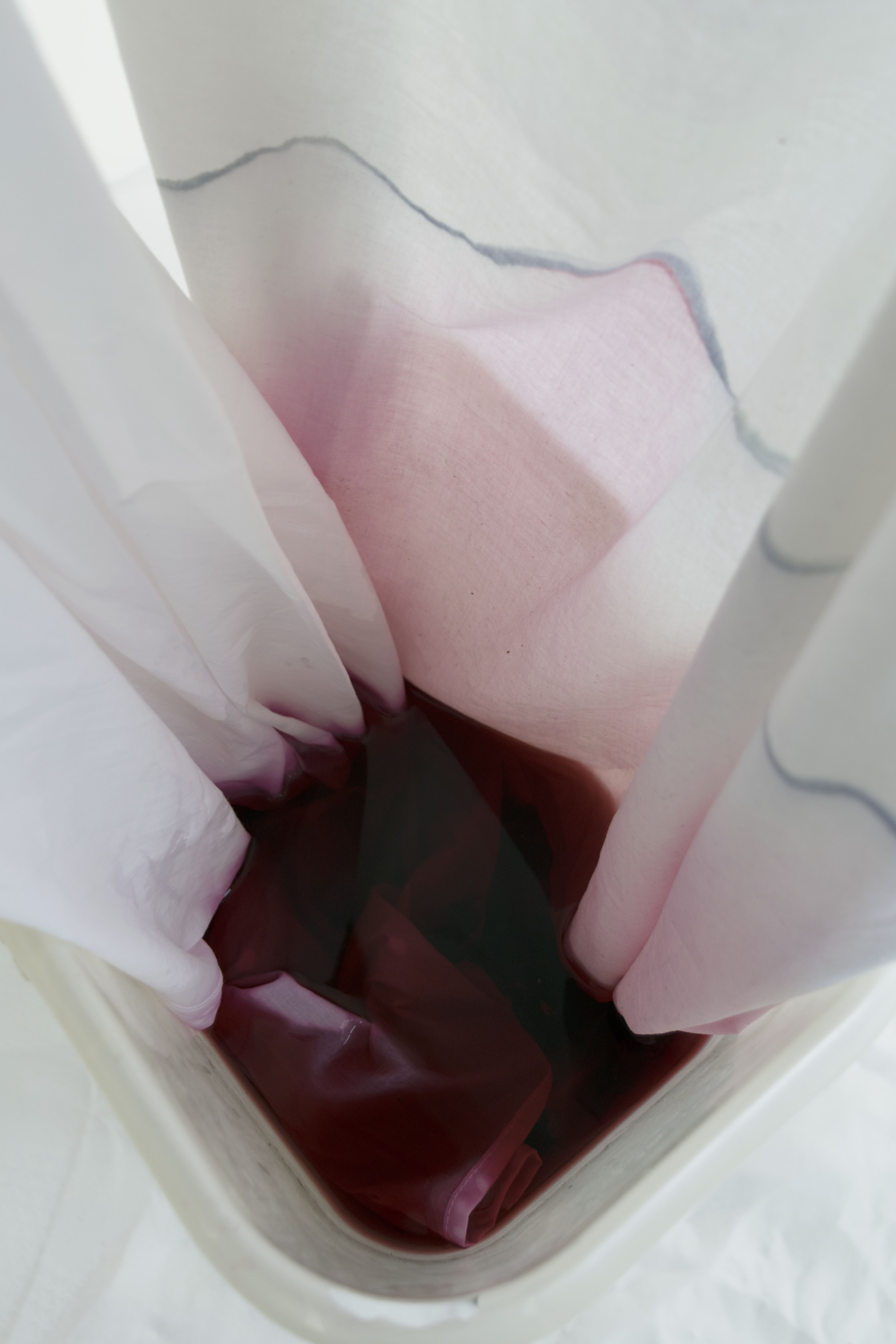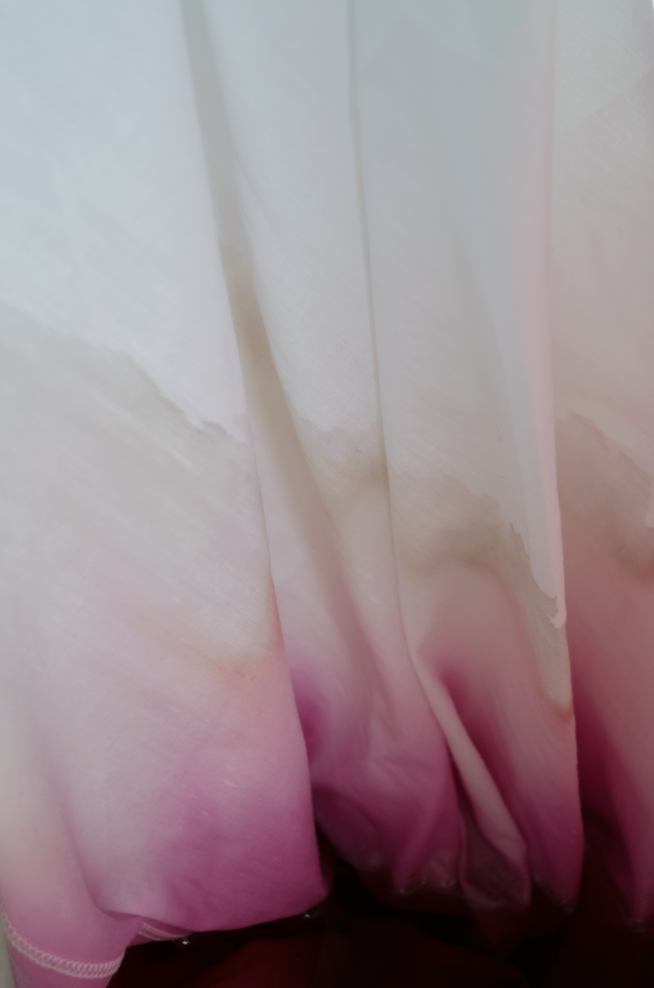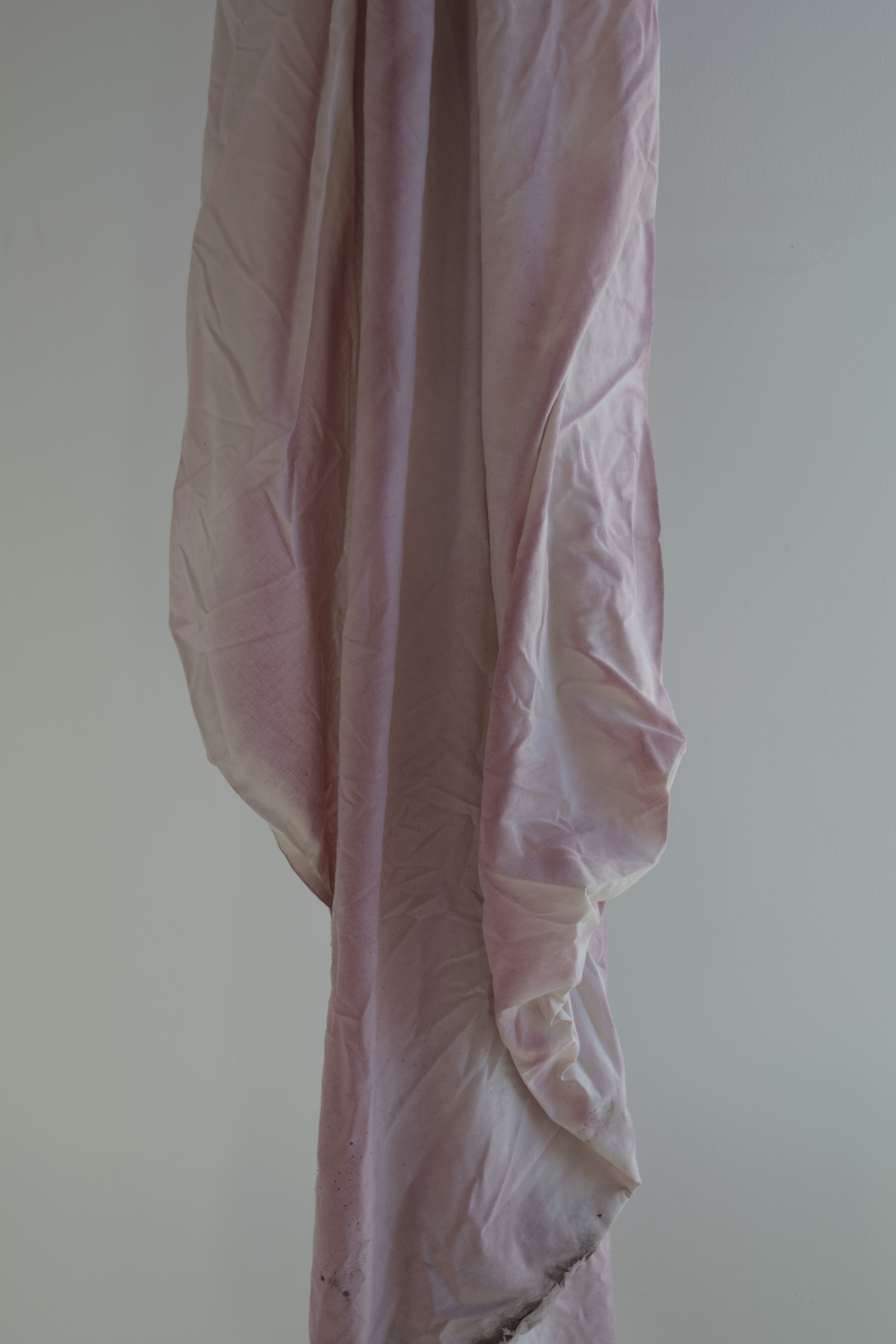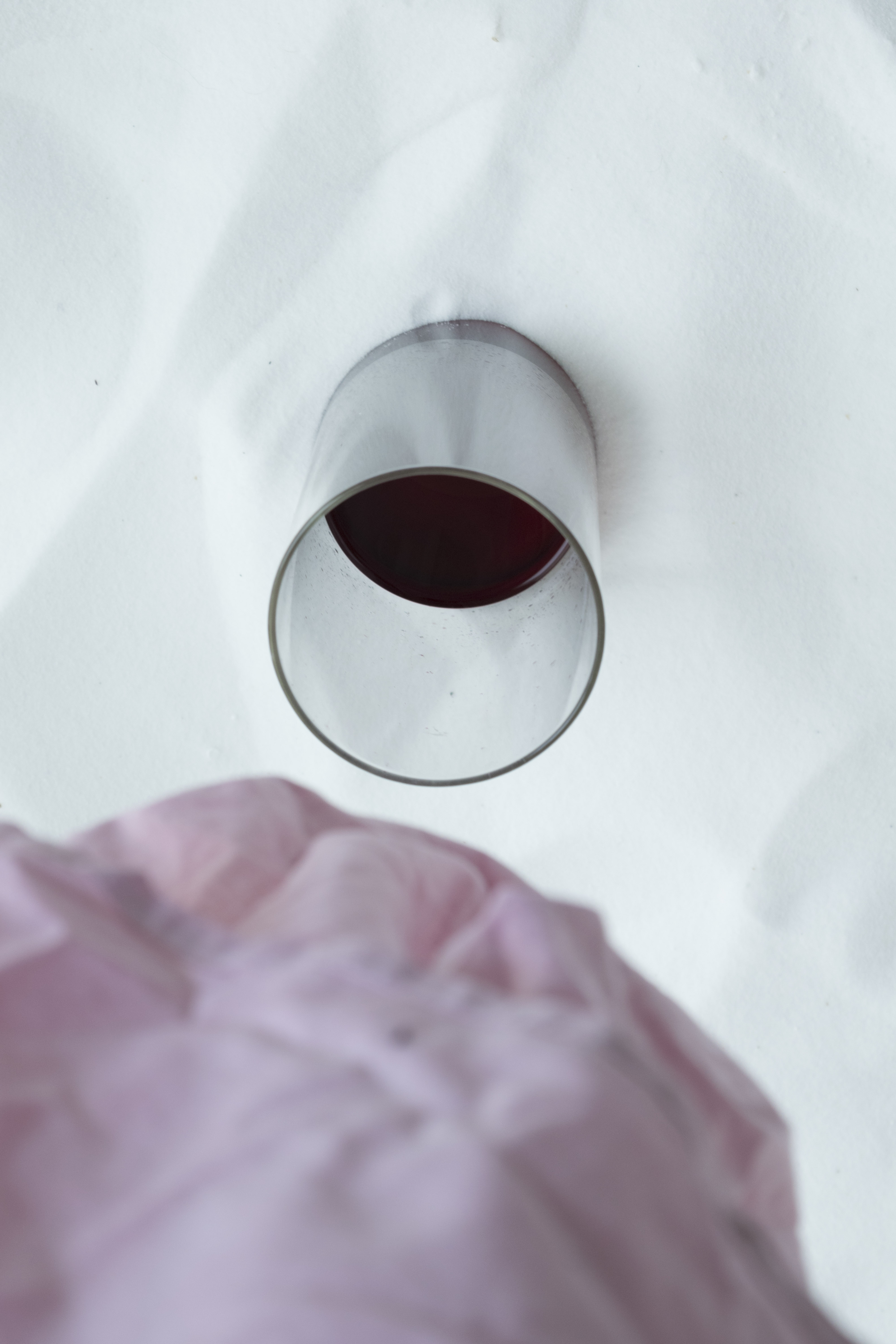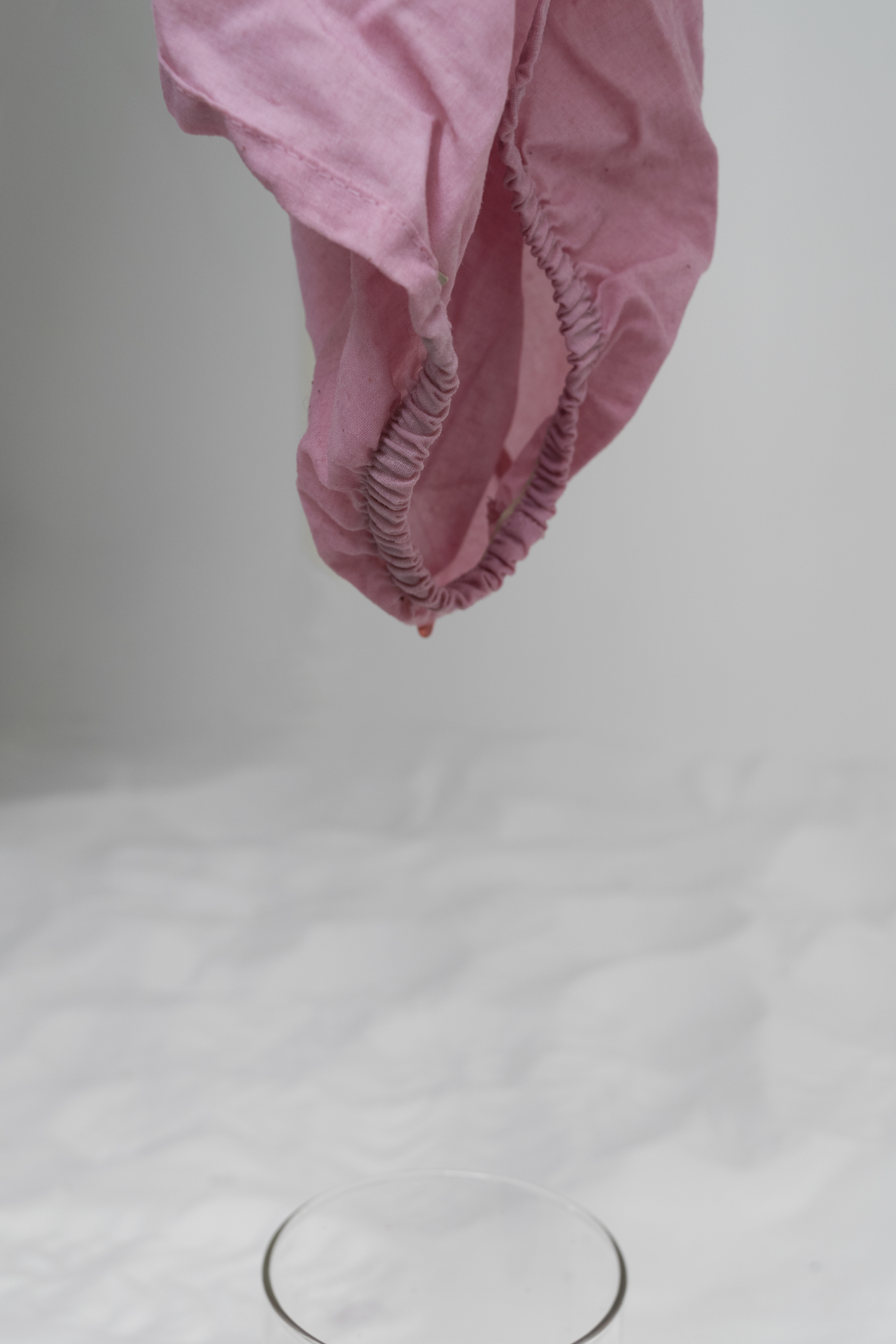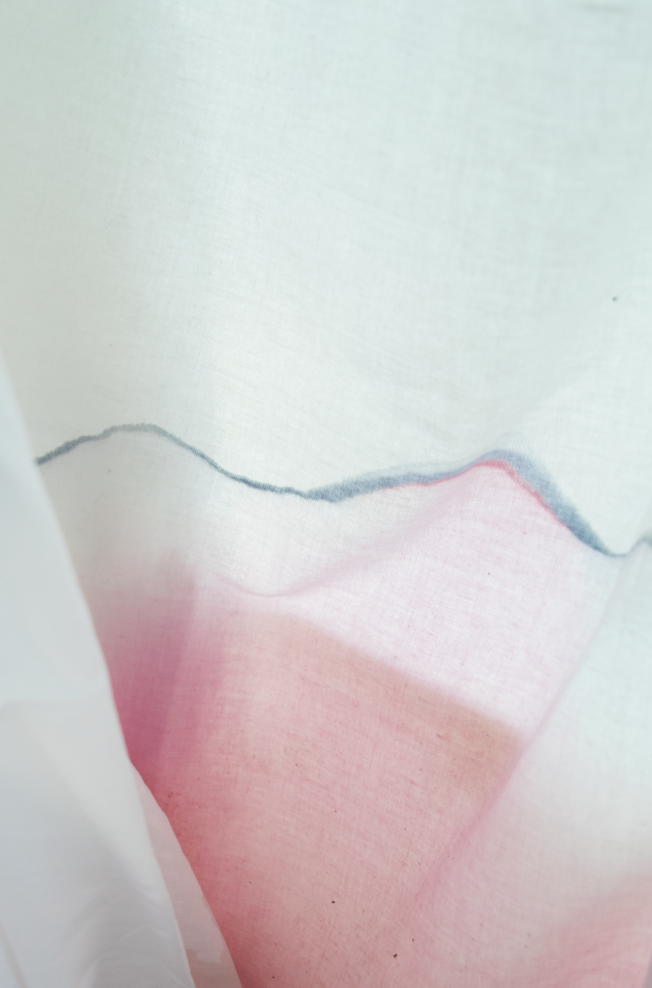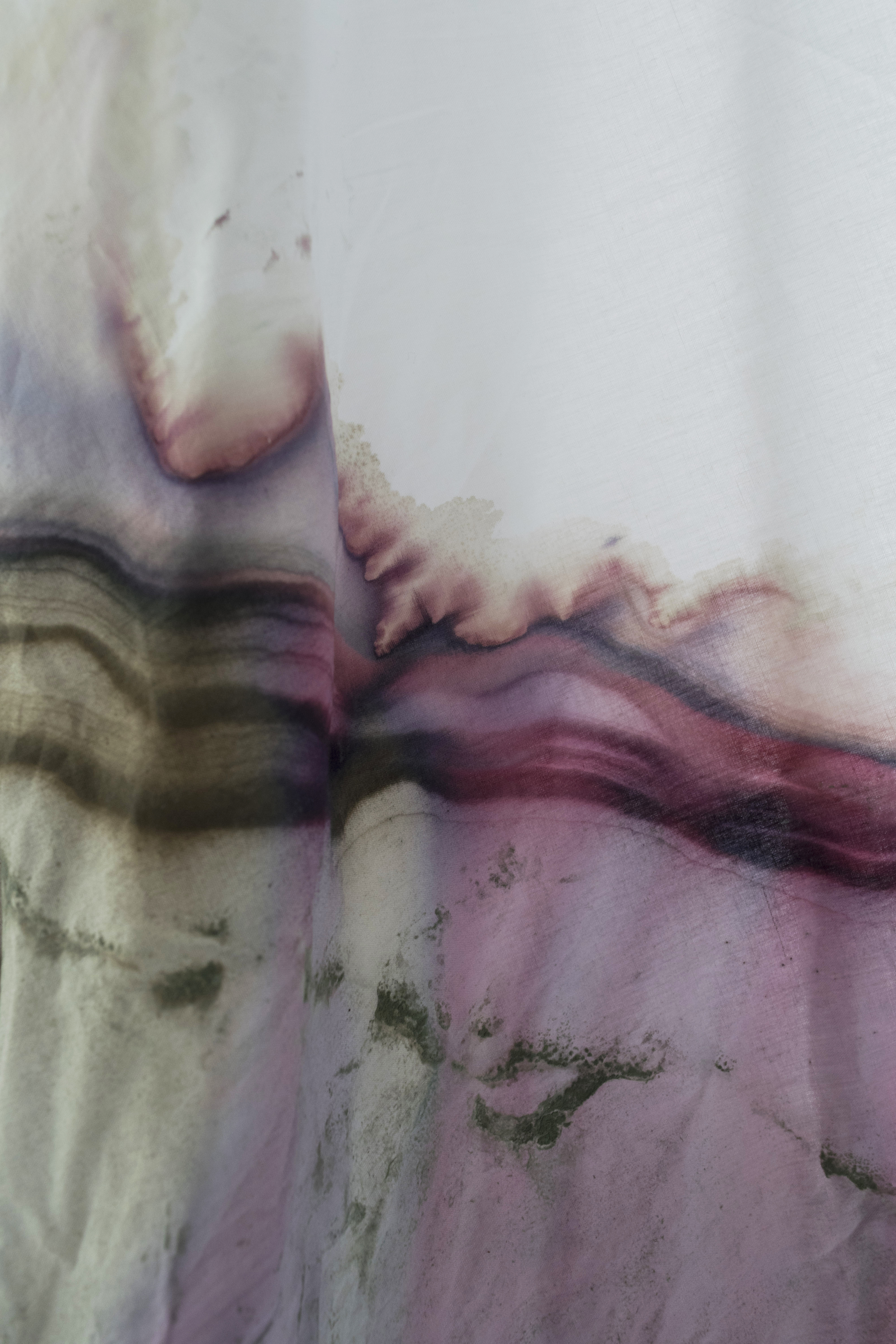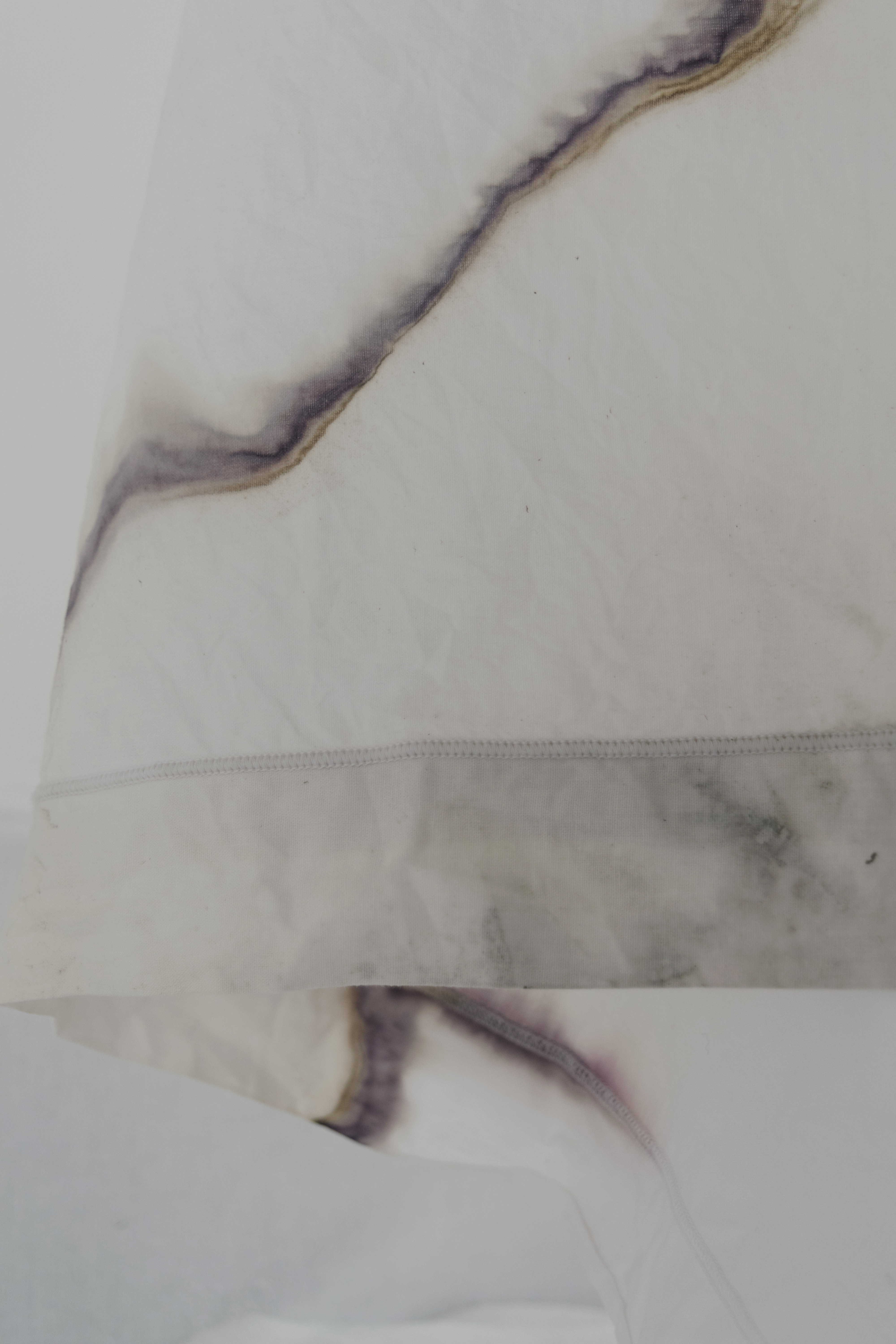 EN. (I Need To Tell You Something, salt, bedsheets, metal, vases of glass, infused hibiscus, sound piece, variables dimensions)
I Need To Tell You Something examines the weight of menstrual blood within cultures.
A collective female chant, like a mantra, fills the space. An ongoing process of soaking bedsheets through time with hibiscus flower is open to the public. They are both taking shape in the form of rituals, suggesting new ways of perceiving menstruations.
How can the shift of menstruation's shame to celebration occur? Can rituals be invented as a form of empowerment? Do voices allow for the unleashing of bodies? During menstruations, shame and disgust are culturally taught to women, in addition to forms of exclusion, leading to this event becoming a myth as fascinating as repulsing. In which extent our intimate lives are nested to politics? I deeply thank the women who sang with me the mantra: Beya Gille Gacha, Fleur Gille Gacha, Macha Pangilian and Eléa Jeanne Schmitter.
FR. (Il faut que je te dise quelque chose, sel, ..., 2021)