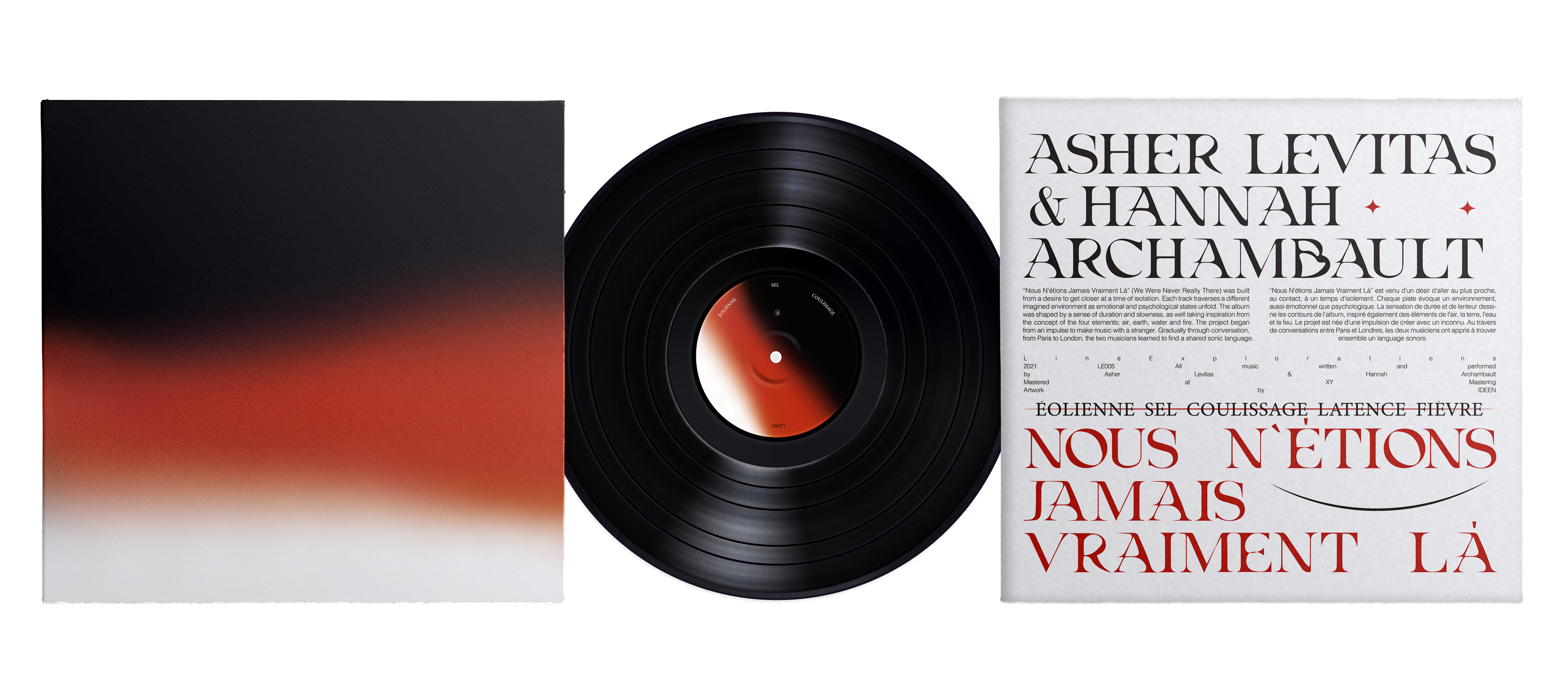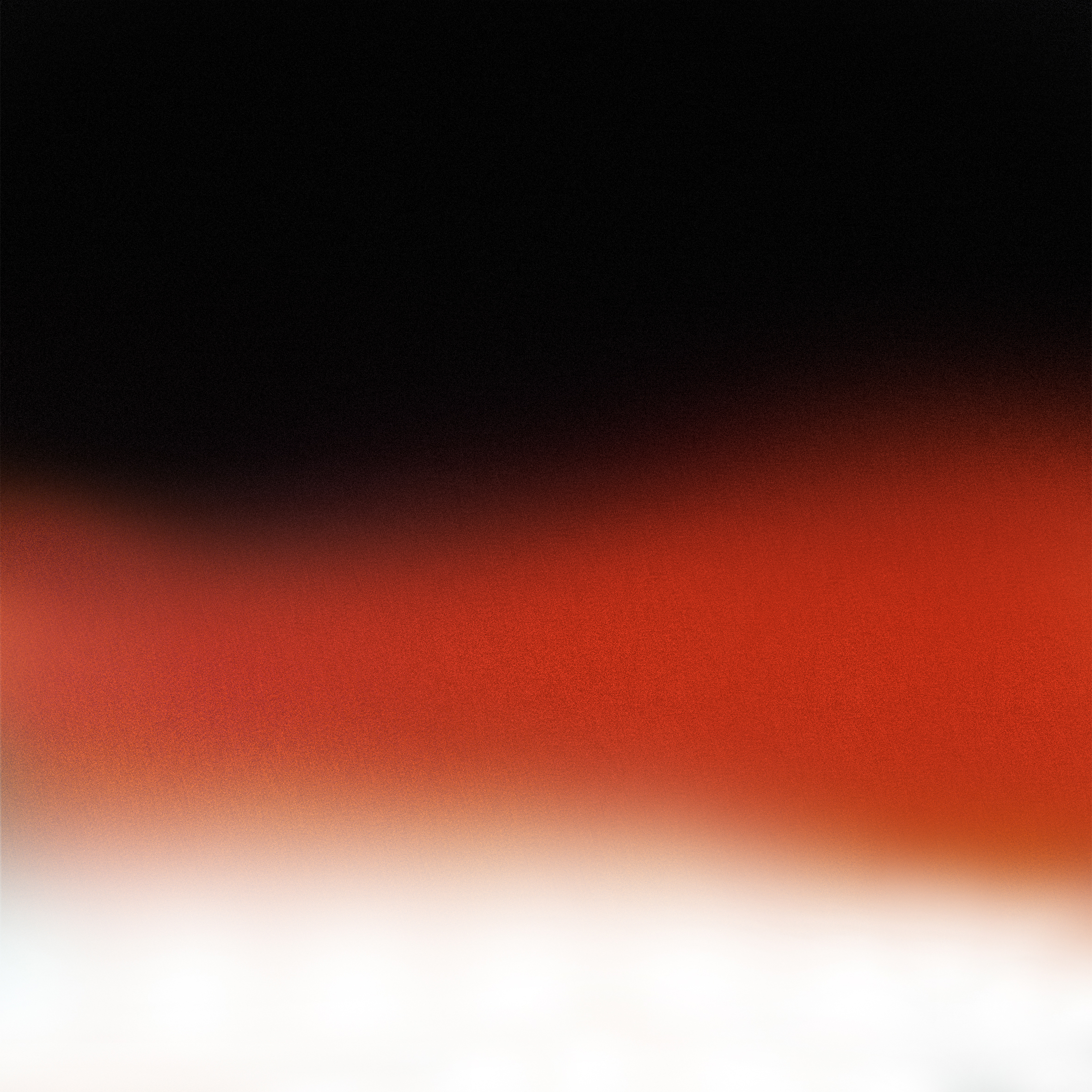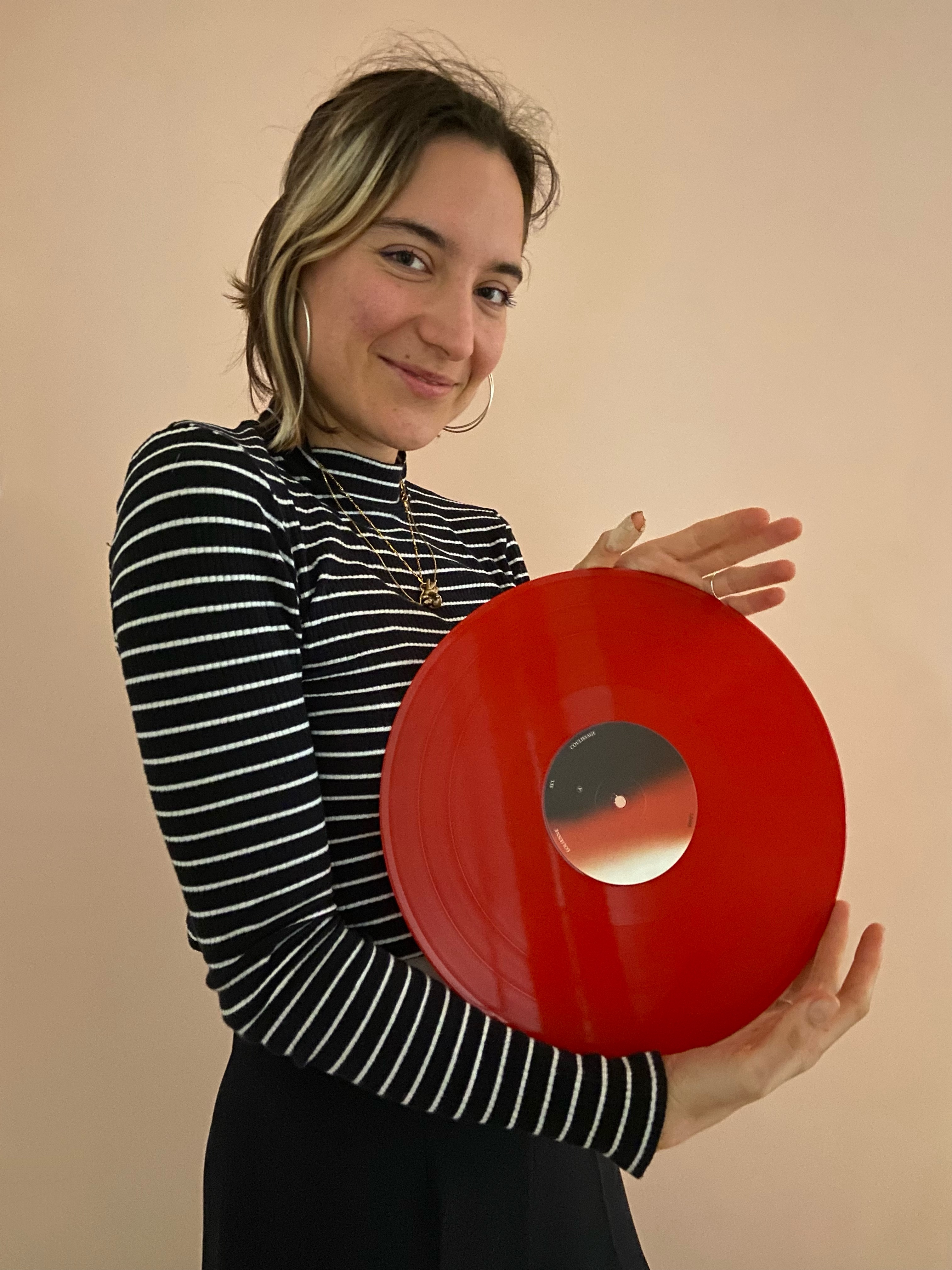 Paru le 22 janvier 2021

2021 Line Explorations
All music written and performed by Asher Levitas & Hannah Archambault

Mastered at XY Mastering, Artwork by IDEEN
EN. Nous N'étions Jamais Vraiment Là, 2021
We Were Never Really There was built from a desire to get closer at a time of isolation. Each track traverses a different imagined environment as emotional and psychological tates unfold. The album was shaped by a sense of duration and slowness, as well taking inspiration from the concept of the four elements; air, earth, water and fire.
The project began from an impulse to make music with a stranger. Gradually through conversation, from Paris to London, the two musicians learned to find a shared sonic language.
FR. Nous N'étions Jamais Vraiment Là, 2020
Cet EP est venu d'un désir d'aller au plus proche, au contact, à un temps d'isolement. Chaque piste évoque un environnement, aussi émotionnel que psychologique. La sensation de durée et de lenteur dessine les contours de l'album, inspiré également des éléments de l'air, la terre, l'eau et le feu.
Le projet est né d'une impulsion de créer avec un inconnu. Au travers de conversations entre Paris et Londres, les deux musiciens ont appris à trouver ensemble un langage sonore.